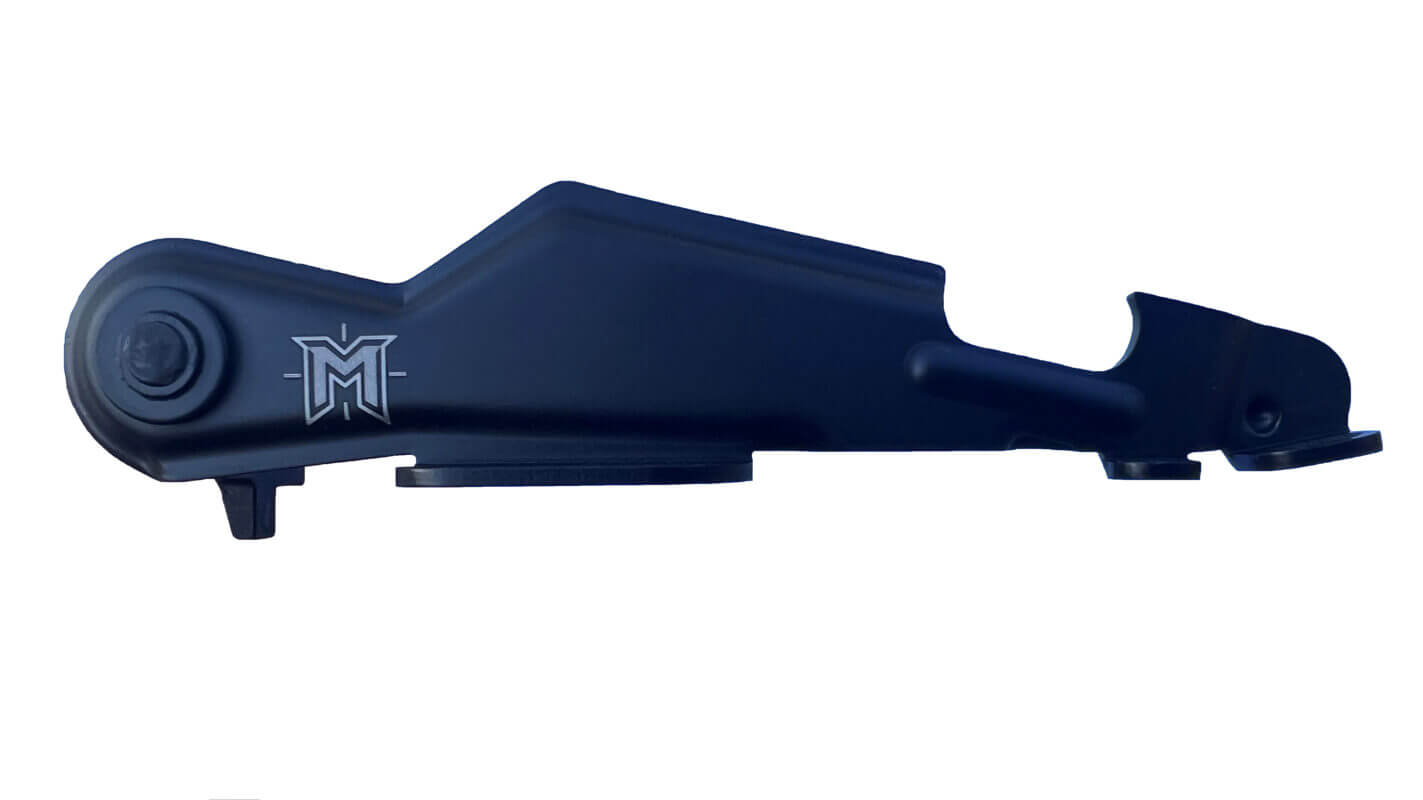 We have taken the traditional AKM safety lever and "tactically" enhanced it for the modern AK user. The AK Master Mount™ version of the AK safety lever has an extended side tab, bolt-hold open feature, and is fully compatible with the AK Master Mount™ side rail mounting hardware.  Available in AKM or Yugo versions.
Side Rail Mounting System

The AK Master Mount™ side rail is the only commercially available product that delivers a reliable side rail attachment point without permanent modification to the AK's receiver. NO drilling, NO taping, NO riveting, and NO gunsmithing required!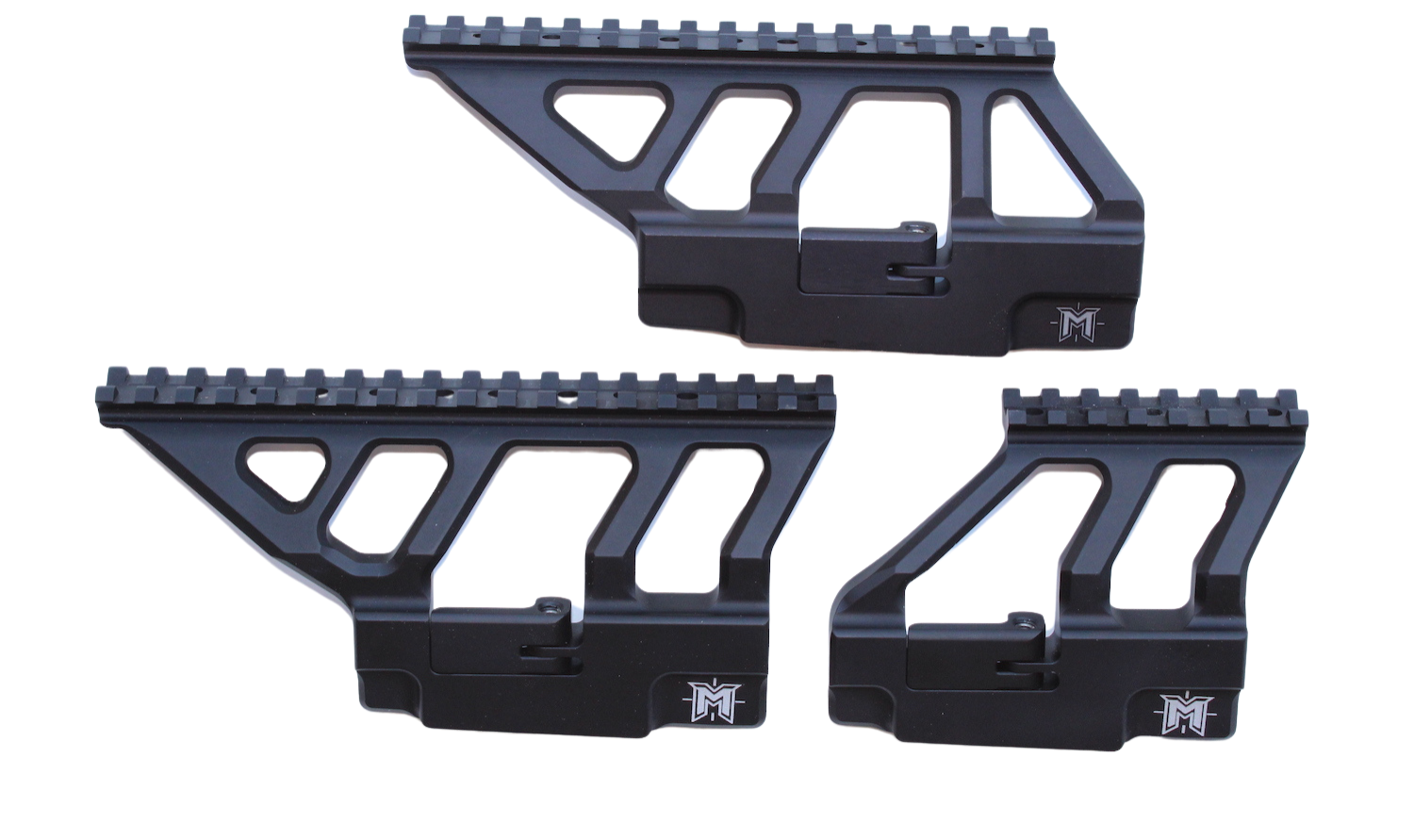 The optic mounts accommodate optics with either a picatinny base or an ACOG base. The Dual Axis Locking feature maintains optic zero by preventing any movement on the AK's side rail during sustained shooting. It is true quick release, and it easily adjusts to different width AK side rails.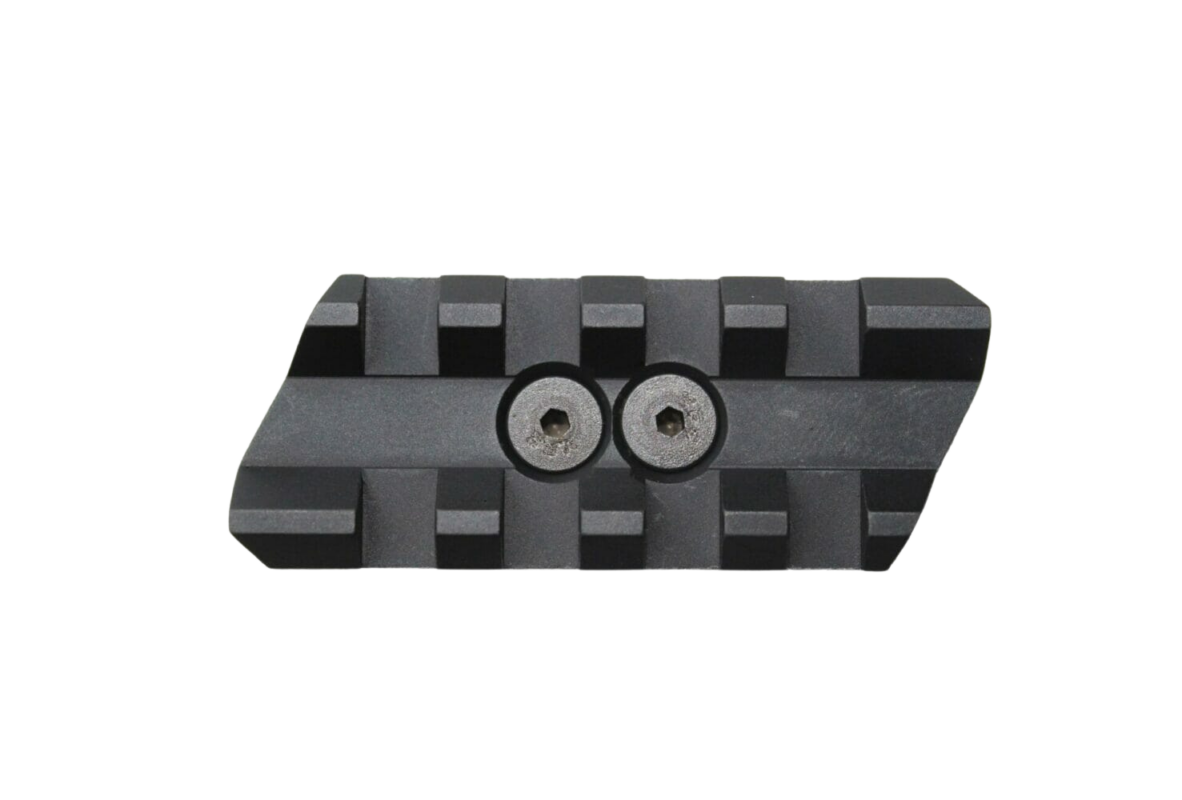 This is an accessory picatinny rail section that can be reversibly be installed to our optic mount's side struts.
AK Master Mount™ Side Rail
Replacement Hardware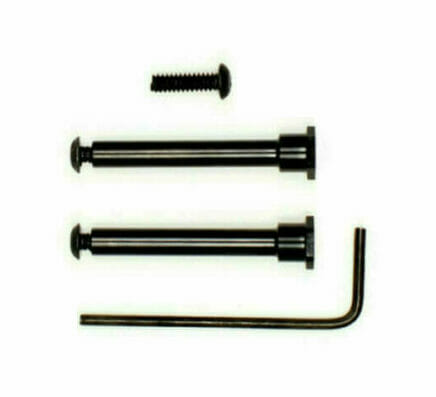 Original hardware for the Ak Master Mount™ available as either the full set or short retaining screws only.