AK Master Mount™ Side Rail Kit
The AK Master Mount™ side rail is the only commercially available product that delivers a reliable side rail attachment point without permanent modification to the AK's receiver.
Our steel side rail quickly attaches to milled or stamped AK receiver's existing hammer and trigger axis pin holes with our proprietary mounting pins. NO drilling, NO tapping, NO riveting, and NO gunsmithing required.  Made in the USA.  The side rail kit contains the side rail and mounting hardware.
15-Minute Installation
All of our components can be installed in 15 minutes or less. No gunsmithing required.
Easy On / Easy Off
If our AK-47 accessories are uninstalled, your weapon is back to factory conditions.
Built to Last
100% steel fabrication makes this hardware as rugged as the AK itself.
The "No-Mod" Solution
The best location for optics on any firearm is above the mid to rear part of the receiver to achieve proper eye relief and perceived weight distribution. The AK rifle has a thin dust cover over the receiver which is inadequate as an attachment point for mounting optics; therefore, a side rail serves as the traditional attachment point for an optic mount.
This traditional side rail is attached by drilling holes in the receiver and then using rivets thru these holes to permanently attach the side rail. However if one is not willing to permanently alter their AK's receiver from factory condition or there is no AK trained gunsmith close by, then our retro fit, "no-mod" side rail is the solution.
Easily Reversible
The AK Master Mount™ side rail attaches to milled or stamped AK receivers via the existing hammer and trigger axis pin holes in about 15 minutes using the included proprietary mounting pins; therefore, no need to drill, tap, rivet, or use a gunsmith.
No Permanent Modification
Since no permanent receiver modifications are made, our side rail can later be removed if desired to return the AK receiver to factory condition. A bonus of our mounting pin design is that the internal shepherd's crook retaining wire for the original axis pins is no longer needed.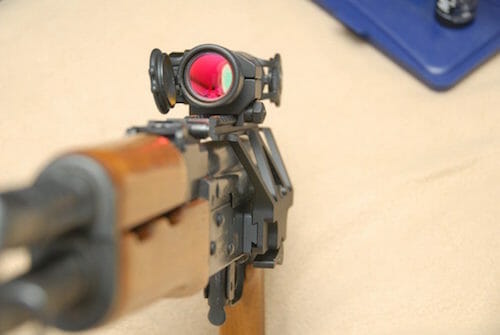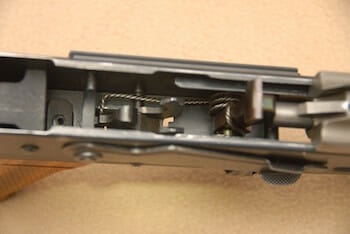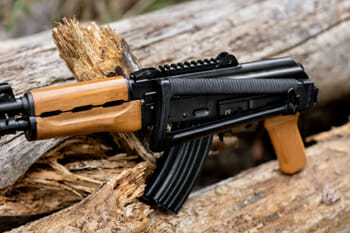 Gen 3 Version
Our current production is the Gen 3 version. It is 50% lighter than the prior version and offers improved aesthetics by appearing very similar to a factory AK74 side rail. This new profile now makes it fully compatible with AK rifles having a triangle folder stock.
Rock Solid, Parallel to the Barrel
The AK Master Mount™ side rail is low profile, rock solid, and parallel to the barrel to allow for use of our own AK Master Mount™ optic mount or most of the other commercially available side rail optic mounts. Not only does it accommodate standard AK styled clamping optic mounts, it also has the central scalloped recessed area so that SVD styled locking optic mounts (such as the PK-01VS) can be used. NOTE: This is a "standard AK pattern" side rail; thus, it is not compatible with SVD optic mounts that require the central groove channel for the stop pin.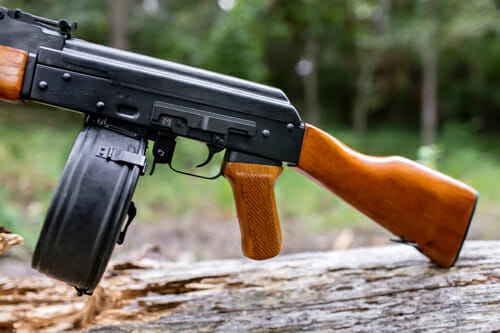 No Other Side Rail Compares
Our patent pending AK Master Mount™ side rail remains the only commercially available product that delivers a reliable and traditional styled side rail attachment point without permanent modification to the AK's receiver.
View the "Installation" section under the "Support" tab on this website for installation video, tips, and troubleshooting guide.
Optic Mount Choice
Our side rail dimensionally is the "standard AK pattern side rail.  Thus it must be paired with an optic mount designed for the standard AK side rail, like our AKM version optic mounts.  Optic mounts designed for the Yugo pattern side rail will NOT fit our side rail. 
Not Compatible With Underfolder Stocks
Any side rail can be problematic for an underfolder AK as the underfolding stock may hit the side rail when the stock is folded up. The inside of the folder arm is usually notched (like is done to clear the safety lever) to allow it to fully clear a factory side rail. This situation is true for any brand of side rail. Even if the folder arm clears the side rail, the optic mount may not be able to clear the folder mechanism to even slide onto the side rail. However, if the folder mechanism is replaced with an M4 stock adapter, then our side rail and optic mount is a good choice.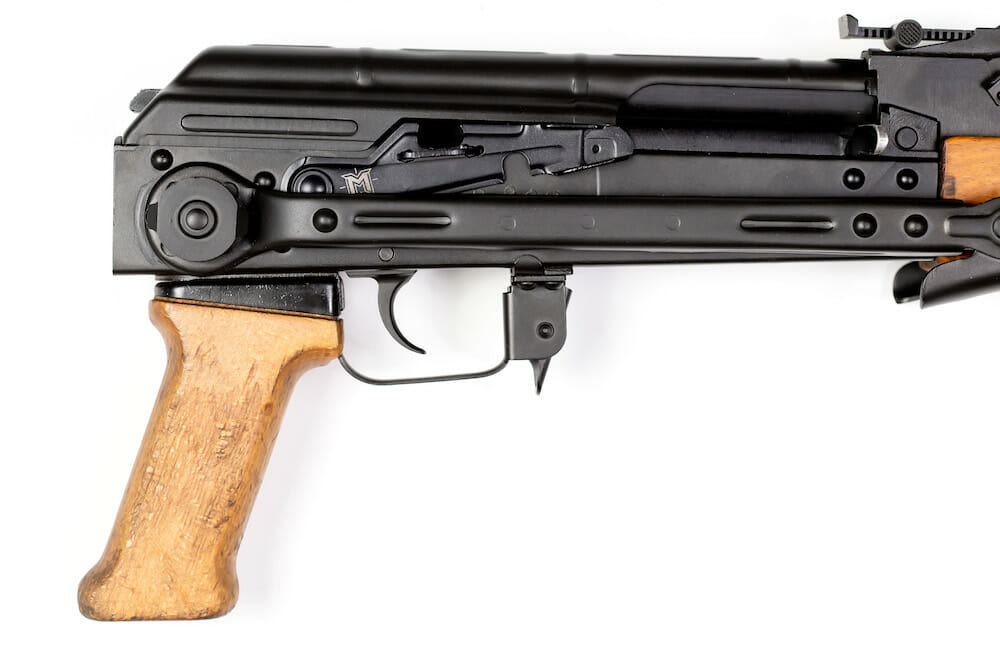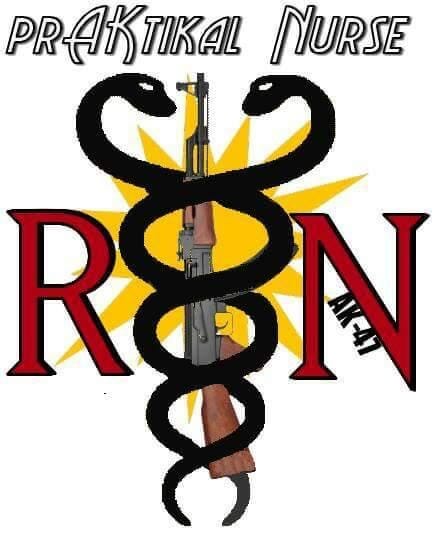 "The AK Master Mount is the "no mod" solution for AK's that do not have a side mount rail. Easy to put on, no holes to drill! Ready your Rifle!!"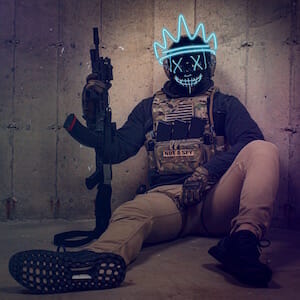 "It's a great product that offers a simple solution to an annoying problem without permanent modifications."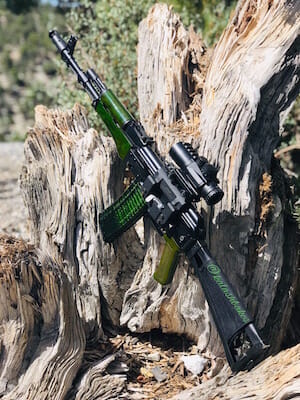 "The Gen 3 is good to go! Solid Mount!"